Policy Development for Low Carbon Society (LCS)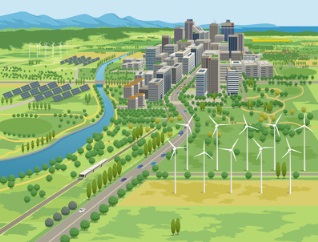 Data collection
Collect relevant statistics of the area in question as well as latest policies or scenario studies, and present them in "easy-understanding" manner.
Development of local "future vision"
Support our clients to develop local Low Carbon Society visions in each area.
Feasibility study
Analyze the feasibility of the visions in detail using our models or tools. Support our clients to develop policy roadmap and optimized pathway to achieve the vision.
Expert committee
Operate expert committee or organize explanatory meeting with citizens to foster further discussion.
Political evaluation & recommendation
Implement post project evaluation of the existing/past policies and summarize political recommendations based on the analysis.